WaterLine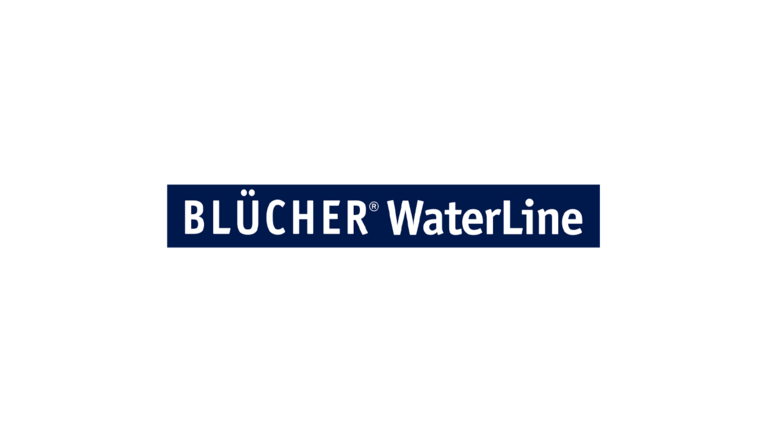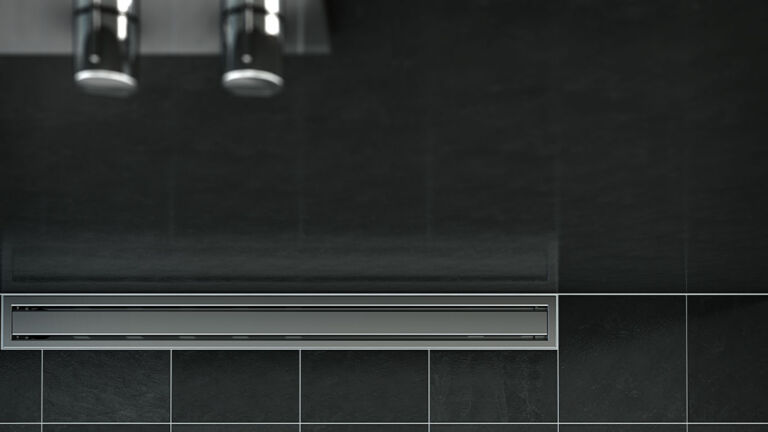 Stylish. Elegant. Functional
Intended for single-family housing, blocks of flats, and commercial buildings, WaterLine shower channels are made of 100% stainless steel which is extremely durable, hygienic, and aesthetically pleasing. Carefully designed and modern, these drains lead away water efficiently without sacrificing your bathroom design and personal style.
WaterLine shower channels:
Pliable
Neat and secure installation
Height-adjustable
Easy to clean
Can be tilted to adjust perfectly to the floor
No need to cut up tiles
The flexible WaterLine shower channel can be placed either against the wall, away from the wall or alternatively positioned in the middle of the floor providing total flexibility for positioning.
Looking for a solution for vinyl floors? With WaterLine COPENHAGEN vinyl you get the same stylish elegance for vinyl floors as well.
Choose Your Style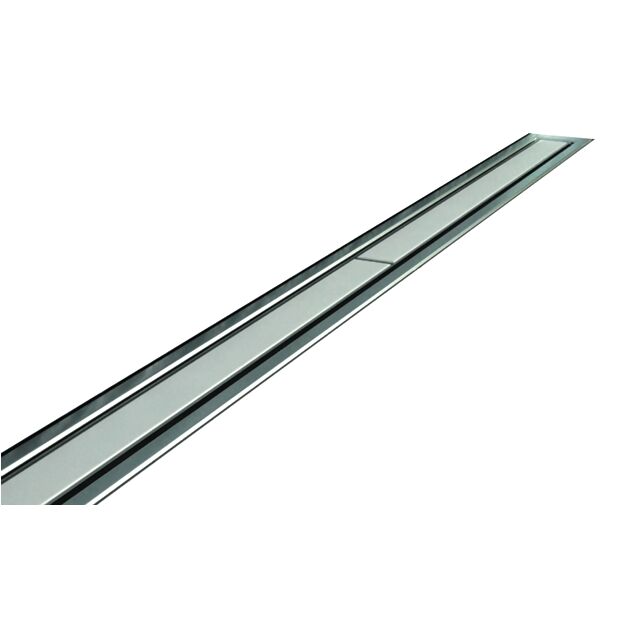 TOKYO
Anything is possible with the TOKYO grating. Have it fitted to make the drain almost invisible in the flooring, or have it fitted with coloured glass to make it pop on your bathroom floor. The choice is yours.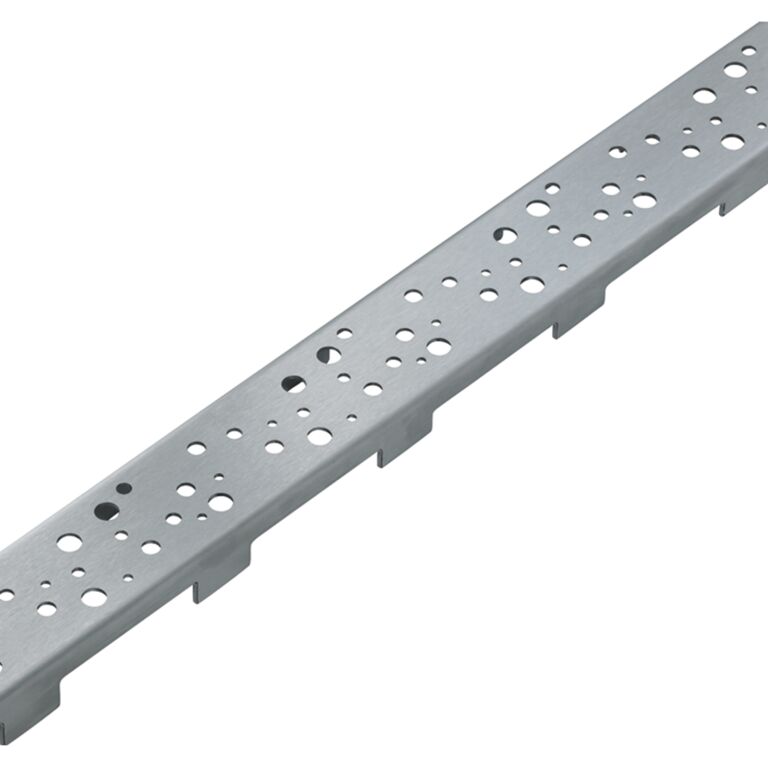 OSLO
Classic meets modern with the OSLO grating. The water droplet pattern conveys freshness and attracts attention without taking too much away from the overall bathroom design.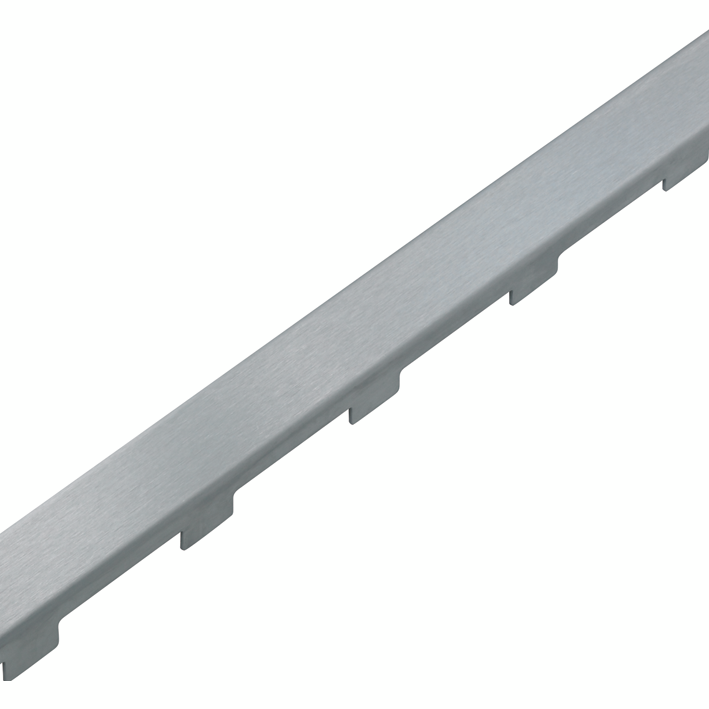 COPENHAGEN
The essence of elegance, just like the city it was named after. The smooth, stainless steel surface is a statement in its own right while easy to keep neat and clean. The COPENHAGEN grating is also available for vinyl floors.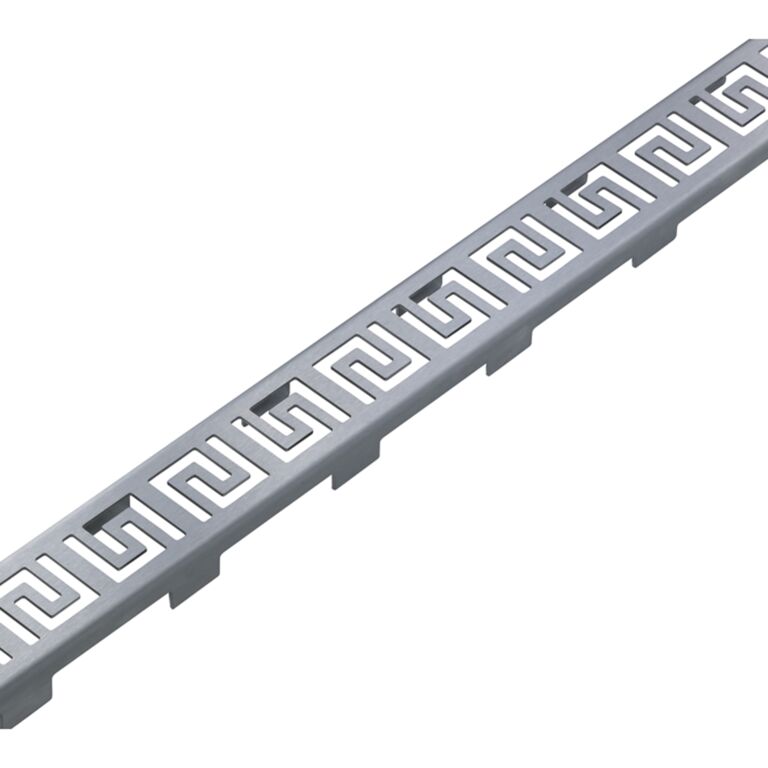 ATHENS
Inspired by ancient Greece, the classic ATHENS pattern conveys serenity and is an obvious choice for any rustic bathroom design inspired by the Mediterranean.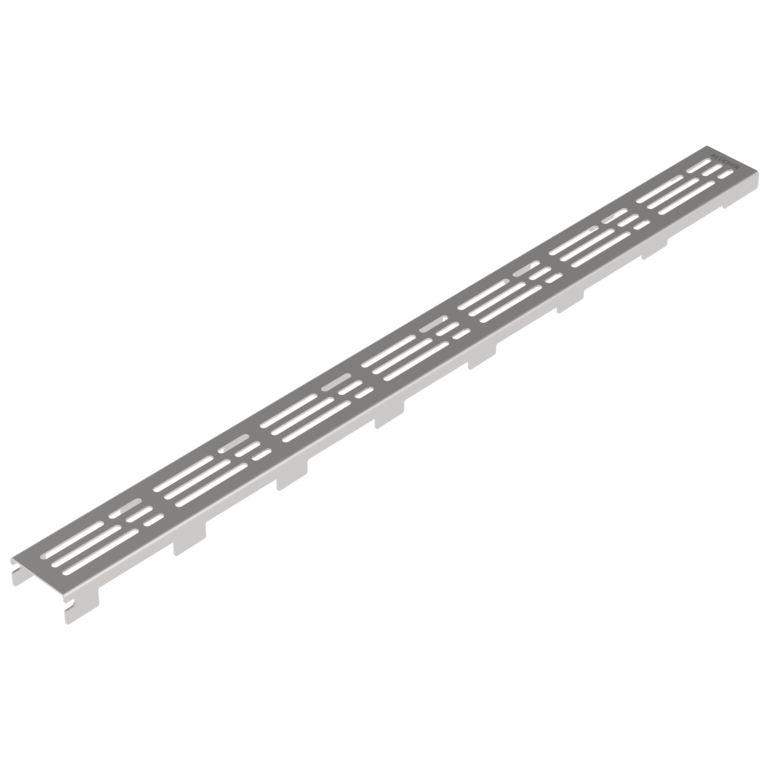 DETROIT
With the DETROIT grating the design gives the bathroom character and an impressive raw look.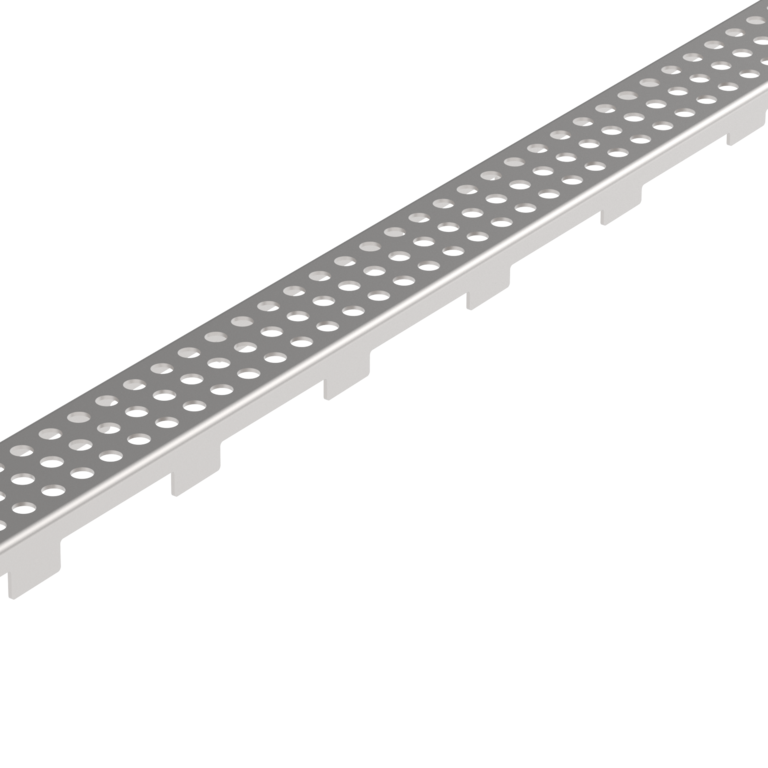 VIENNA
The original. This well-known traditional BLÜCHER® grating. Its discreet and calm hole pattern design fits in everywhere.
Do you prefer colours?
Get inspiration for exactly the color of the drain that matches your bathroom. We have several different to choose from.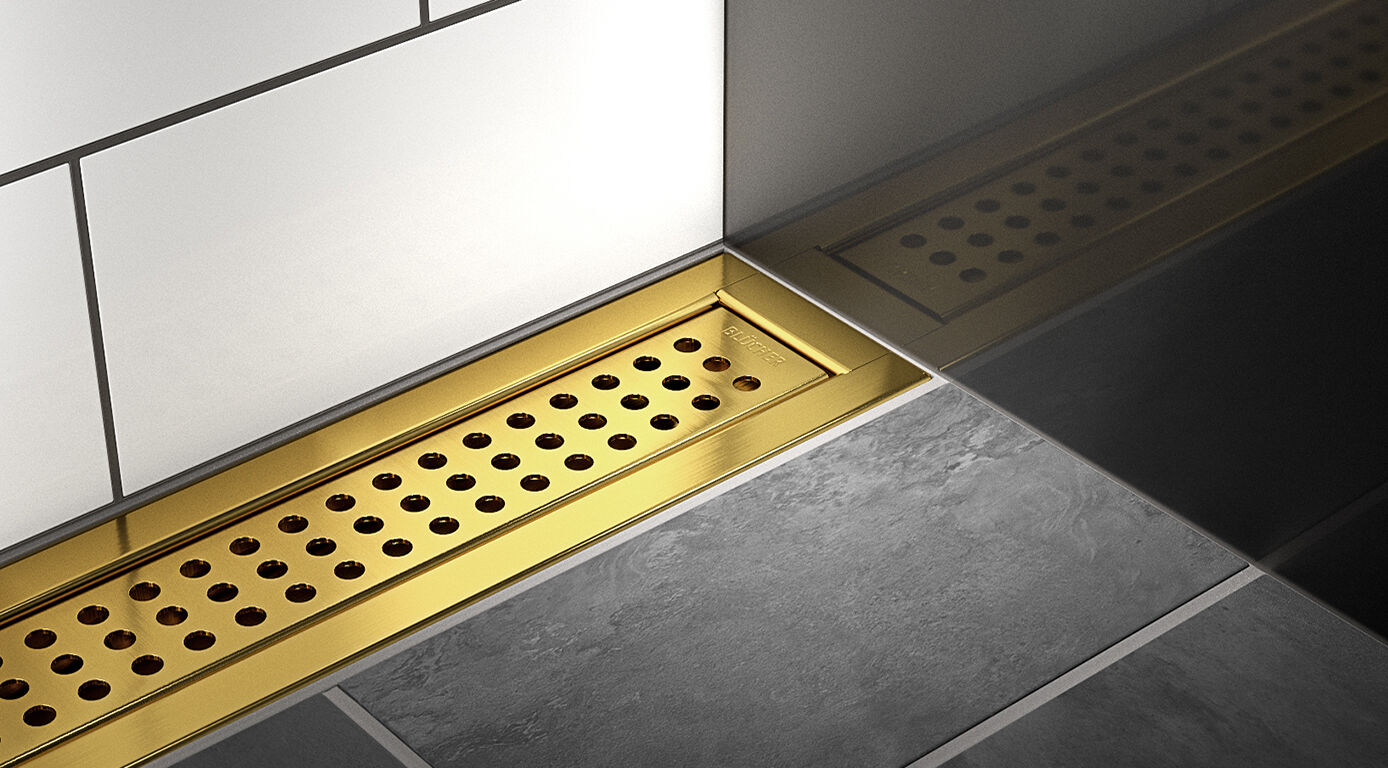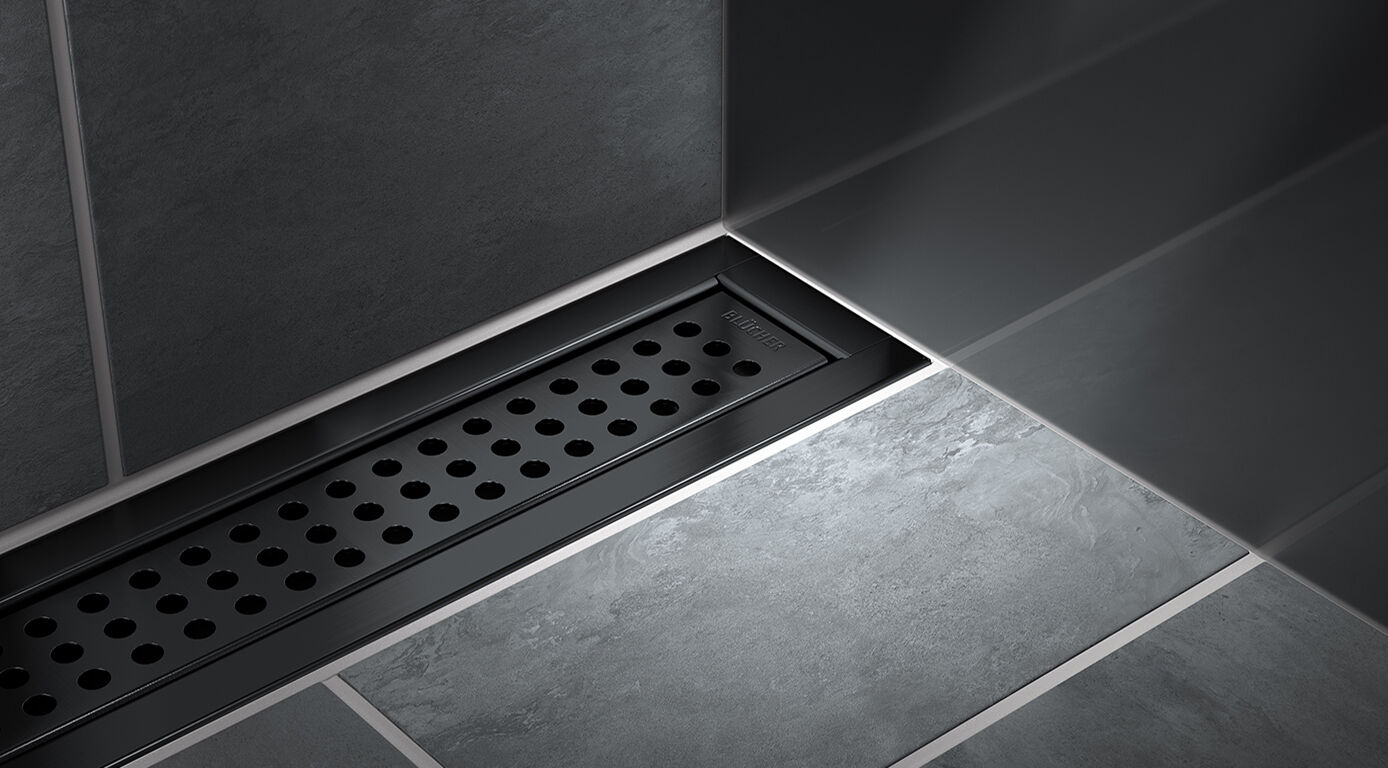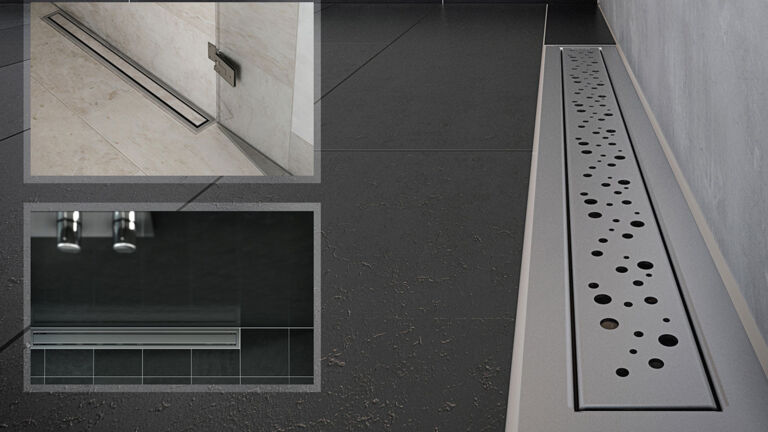 Gratings
A variety of grating designs are offered — now it is up to you to choose your favorite.
Browse gratings
How To Buy
Find local distributors that sell BLÜCHER products and accessories.
Find your local Sales Representative for any BLÜCHER product and accessory questions, support or to get a quote.
Homeowner? Sorry, BLÜCHER sales representatives do not sell directly to consumers. Please see your local retailer.