BLÜCHER Drainage Solutions for Industrial Applications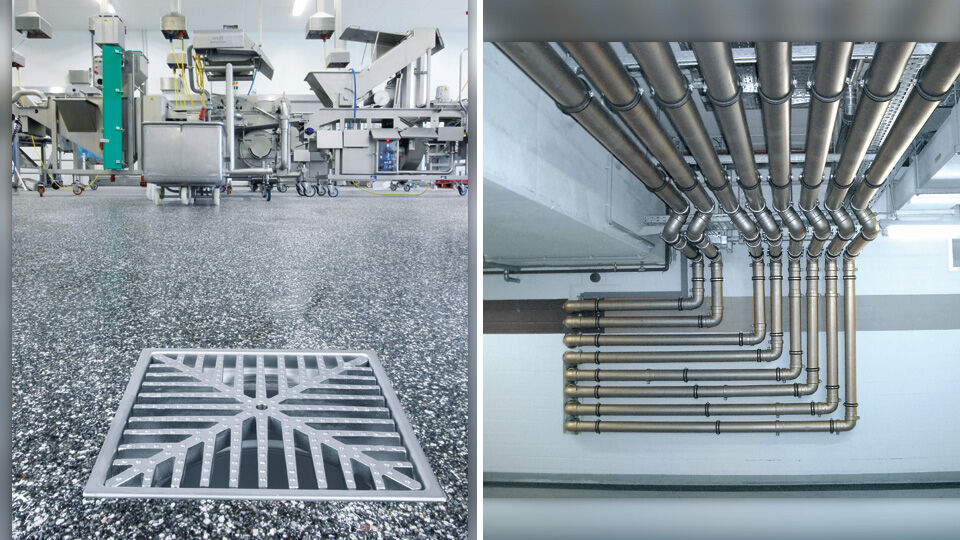 Share this Article
Looking for Investor Relations news
Have media request?
BLÜCHER offers a wide range of floor drains, channels, and pipes available either standard or customised to suit your needs. We take great pride in the care we put into developing our products to ensure they require minimum maintenance with excellent hygienic properties and high-flow capacity. We also offer an extensive range of accessories, such as the removable water trap that provides easy access for cleaning and inspection and the glass separator. Filter baskets and sand buckets make it possible to completely avoid overloading the sewage system with unintentional discharge. Our gastight drains are especially designed to suit biotech and pharmaceutical industries.
BLÜCHER® EuroPipe is the perfect pipework system to pair with our drains. Built to last, BLÜCHER® EuroPipe is able to withstand temperatures over 800 °C, resistant to a number of commonly-used chemicals, and easy to maintain. The reliable push-fit system can be used to process waste and wastewater, which is why it is extensively used for laboratory waste.
BLÜCHER® EuroPipe can be used throughout the building, internally and externally, above and below ground. In combination with BLÜCHER roof drains, it comprises a complete stainless steel roof drainage system.